Do you have a 3-or-4 year-old who needs to get better-prepared for Pre-K? If so, take a look at The Little Gym of Snellville's "WonderKids Club!" WonderKids Club is often described as a "Pre-K alternative" or a "Pre-pre-K." It's a one-day-a-week enrichment program that extends The Little Gym experience for children ages 3 and 4.
Each three-hour WonderKids Club combines an hour-long gymnastics class with active learning and instructor-led, immersive play. Center activities, arts & crafts projects, story time, and creative play with Lego Duplo® all reinforce the week's Learning Unit and theme.
For WonderKids, the Club offers a three-hour interactive learning experience, a three-hour structured play session, and a three-hour exploration of their innate sense of wonder. For parents, WonderKids Club provides three hours of much-needed grown-up time and the confidence that their children are happy and growing in a safe, structured, familiar environment.
Joining WonderKids Club doesn't require a special password or a long-term commitment. Bathroom independent kids ages 3 & 4 may enroll for as little as one session at a time, or as much as the entire series of WonderKids Club sessions. However often they join in the fun, all WonderKids stretch their imaginations,as well as their muscles, and develop their communication skills alongside their gymnastics skills -- and we call that something wonderful!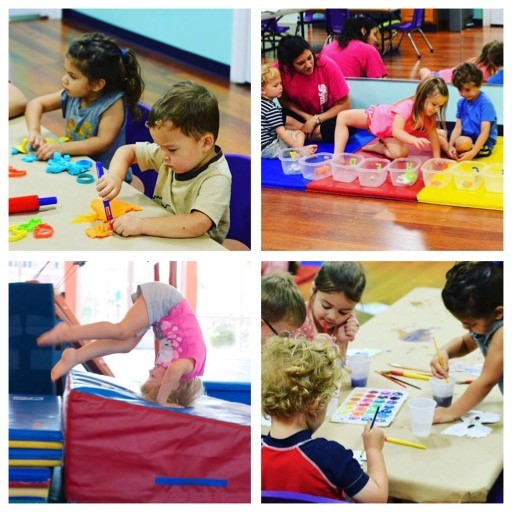 Here are all the particulars :
Running now through the remainder of the school year, "WonderKids Club" will meet each Monday from 9:45am 'til 12:45pm. Each experience is limited to 14 children, with a student:teacher ratio of 7:1.
There are no long commitments. Enroll your child in a few Clubs here-and-there, or attend for the rest of the Season. Of course, attending many successive weeks in a facility with instructors your child knows and loves allows him/her the best opportunity to grow skills the most effectively.
The price for each 3-hour-long Club (which includes an hour-long, non-competitive gymnastics class) is $35. An annual,family membership to the gym is also required, which is also $35. The membership provides discounts on birthday parties, camps, parents' night out events, and more. There are no mandatory uniforms to purchase or contracts to sign.
To enroll or obtain more information, visit The Little Gym's website or call 770-982-0901.
The Little Gym of Snellville is celebrating its 15th year of operation in 2019 and is located in The Shoppes at Webb Gin, near Sprouts Farmers Market, LensCrafters, and Your Pie.