The holidays are just around the corner and I'm ready to spread joy and love to our friends and family. There are so many ways to fill loved ones with holiday spirit without grand gestures. Some of the best smiles and cherished moments happen when good cheer is simple, festive, and unexpected. Filling holiday stockings is the perfect way to spread happiness to anyone!
---
Sponsored by Mondelēz International. All thoughts are my own and do not belong to Mondelēz International, Inc.
---
Target is my go-to store for one-stop shopping, so it's no surprise I picked them for my stocking stuffers. Target always has the right variety of gifts and treats that I need to surprise someone special. Shopping and stuffing cute stockings with my favorite candies and gum was so much fun!
Check out the festive treats I chose to surprise a few Macaroni KID families in our community.
My daughter and I enjoy these fun-shaped, soft, and chewy candies. They are colorful and packed with pucker power. This season we found four holiday-themed candies at the store: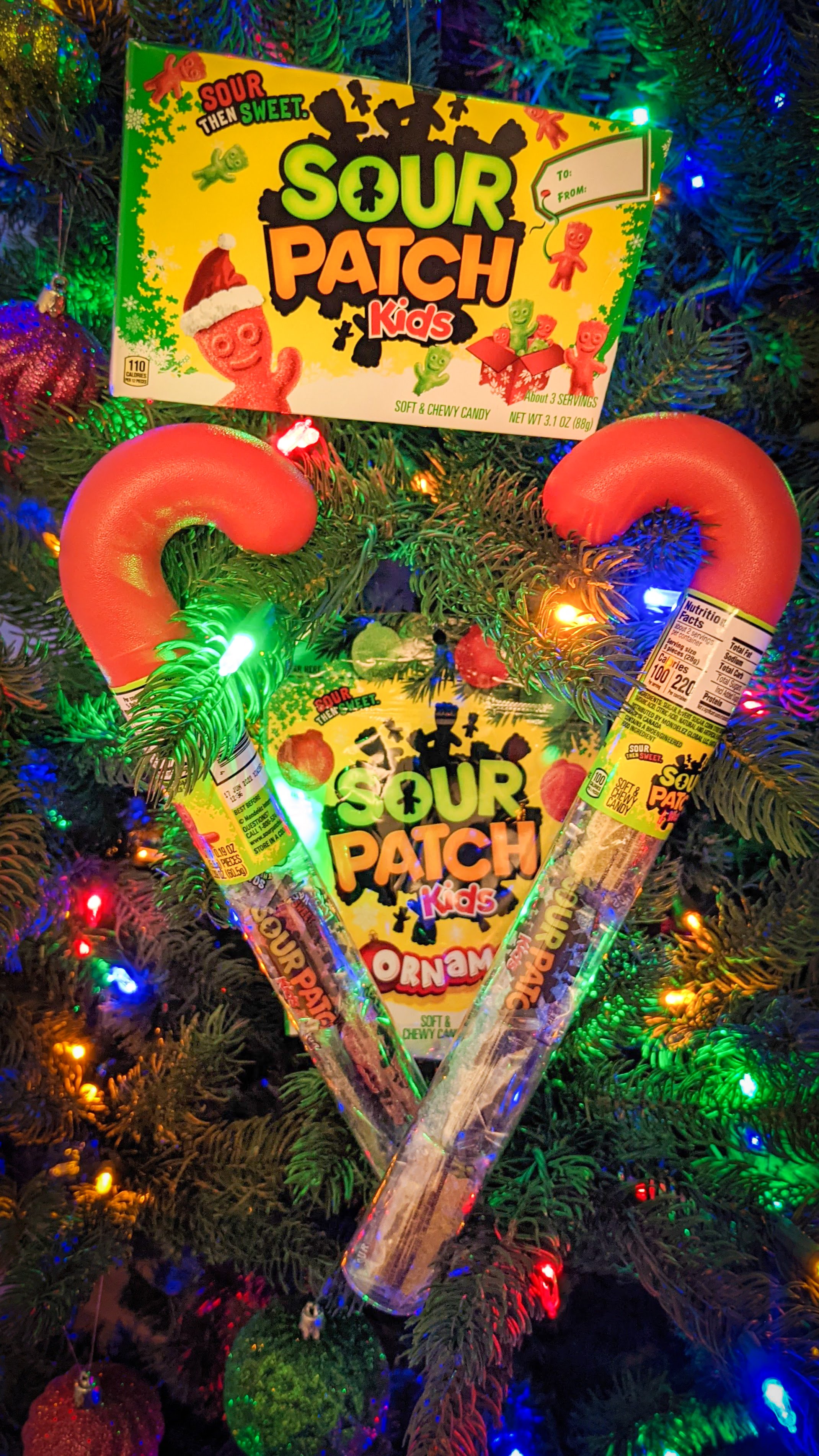 These bite-sized and uniquely flavored chewy candies are red and cute. Target has a variety of package sizes ranging from the movie theatre box size 3.1 oz to a Family Size (30.4oz) to share.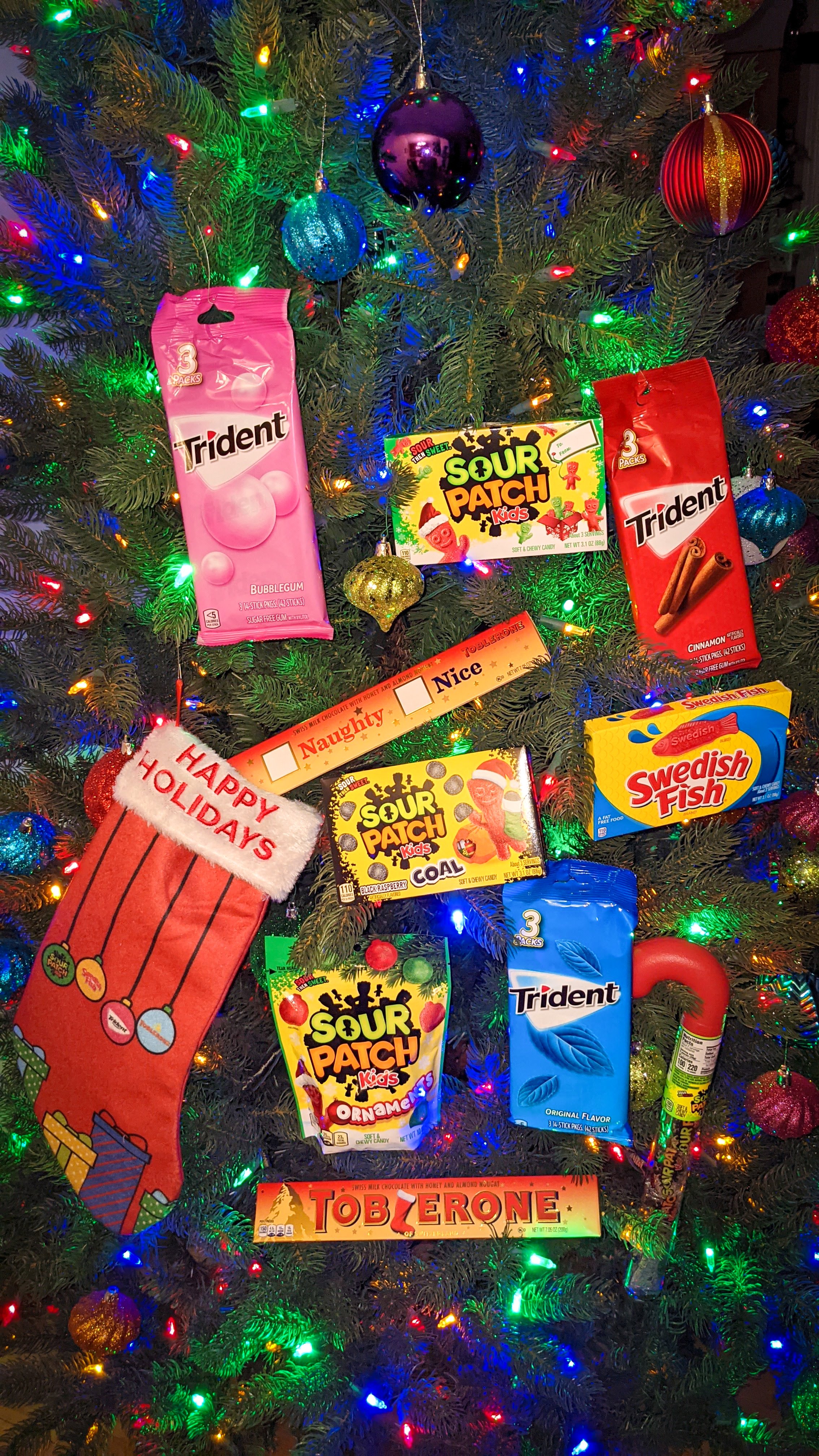 TRIDENT Gum is great for chewing through whatever the day brings you, be it holiday traffic, unexpected family visits, gift shopping, or celebration meal prepping. This gum comes in a variety of flavors: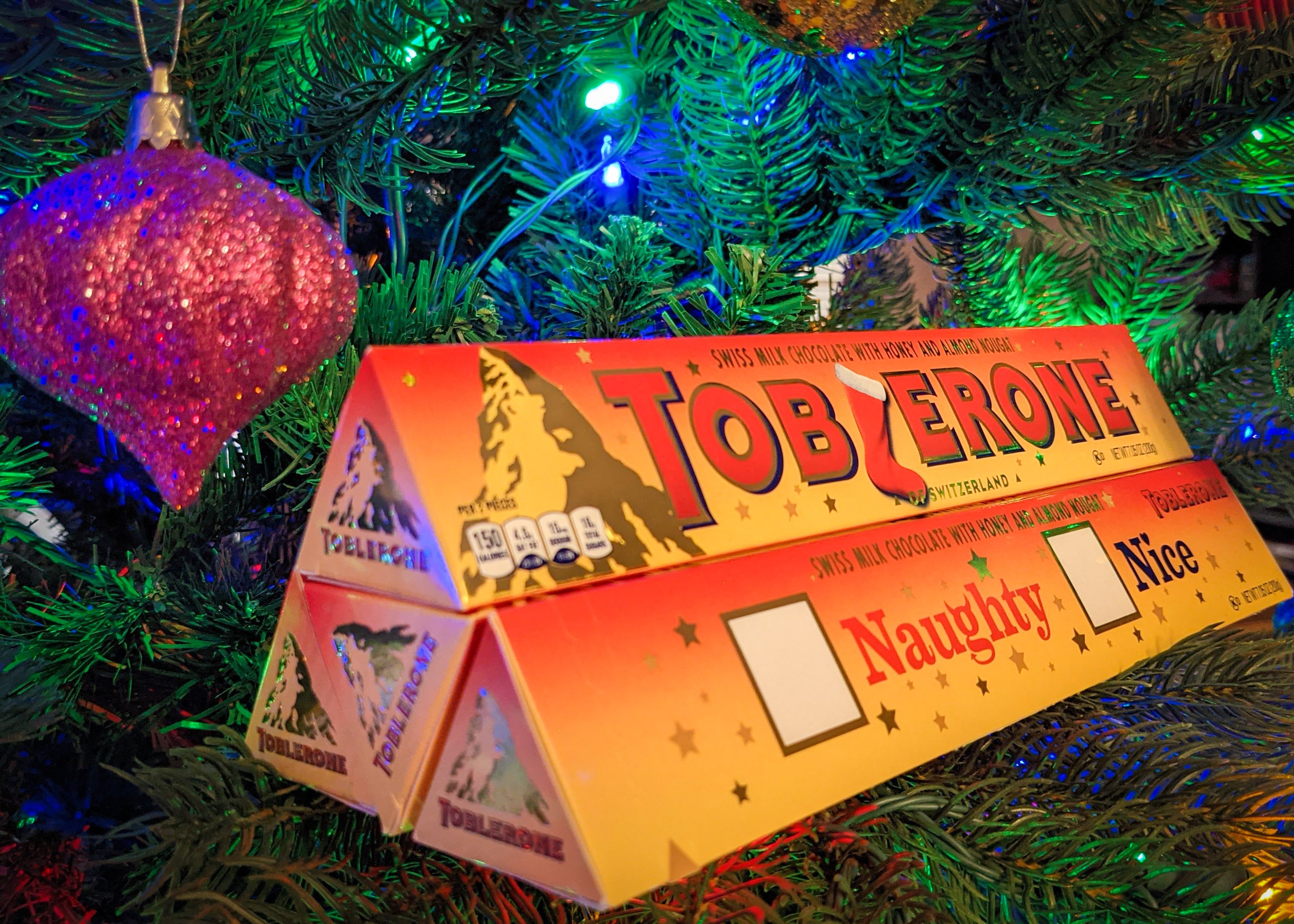 We were so excited to see our family favorite, TOBLERONE Chocolate Bars. They are available in holiday-themed packaging, TOBLERONE Naughty and Nice Chocolate, with checkboxes to add more fun! These Swiss chocolate bars are instantly recognizable thanks to their unique chocolate peak shape, iconic triangular packaging, and foil wrapper. Did you spot the bear in front of the mountain peak?
TOBLERONE Chocolate Bars are made with honey and almond nougat. They are sold in over 100 countries. The best part is TOBLERONE Chocolate Bars are totally shareable with their individual chocolate peaks that also spell TOBLERONE. It's the perfect chocolate break! Whenever I see them, I am reminded of our Switzerland trip. Yummy, delicious chocolate, and fun memories!
You can create joyful memories for your friends and family too with these stocking treat ideas from Target. #StockingStuffersAtTarget
📷 by Cookie Suarez